Holiday 2019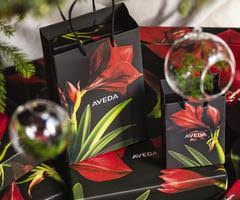 Glistening Snow
Peppermint Snow Foot Bath
SOS Repairing Facial
Stress Relieving Upper Body Massage
Holiday Special $119
Winter Escape
Peppermint & Milk Foot Bath
Escale Beaute Facial
90 Minute Aromatherapy Massage
Holiday Special $169
Moon lit forest
Peppermint & Patchouli Foot Bath
Self Renewal Facial
60 minute Aromatherapy Massage
Aqua Body Polish w. Vichy Shower
Holiday Special $249
Home for the Holiday's Spa Retreat
Peppermint & Vanilla Foot Bath
Le Grande Classique Facial (60min)
 Aromatherapy Massage (90 Minutes)
La Vie Spa Pedicure & Manicure
Spa Lunch
Holiday Special $299
Under the Mistletoe
(For two)
Enjoy a 60 Minute Couples Massage
Followed with a side by side Spa Pedicure
Holiday Special $229 (Value $260)
Pa Pa's Holiday escape
 (For Him)
15 Minute Muscle Melt w. Infrared Heat
90 Minute Deep Tissue Massage
Holiday Special $119 (Value $132)

**This Holiday Season we are so happy to partnering with Phoenix Pass & Our Father's House.  Both are non profit organizations supporting families in need in the Rockdale County area.  Support Phoenix Pass this Holiday by entering a drawing to win a Spa Cation Package.  Each ticket is only $1 and every dollar will go to Phoenix Pass in Conyers, GA.  Did you know there are preteen & teen age children that go without every Holiday season?  Help us in giving to these great kids. So much focus is on toys this time of year; but, this year we are giving to our Tweens.  Please drop off a Tween gift under our tree at La Vie and they will go to the children of Our Father's House & Discovery Point Church.  Gift Cards are a great option for these kids.**
You asked  We listened.
Monthly Massage Memberships have arrived!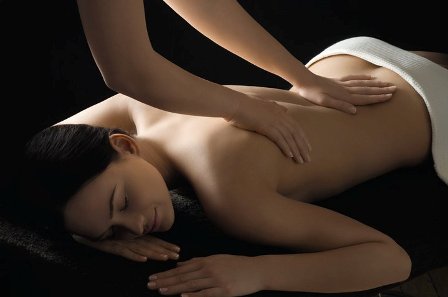 Health & wellness goes beyond stress relief with the gift of monthly massage.
Top 10 reasons monthly massage is for you!
1. Disconnect from the outside world
2. Slow down & regenerate
3. Improve blood circulation to increase oxygen & nutrients through body
4. Stimulate lymphatic system & rid toxins
5. Release serotonin to feel happier
6. Release chronic pain due to arthritis, sciatica, muscle spasm, fibromyalgia
7. Improve sleep
8. Alleviate digestive disorders
9. Improve cardiovascular health
10. Improve recovery time from injuries
… There are more…What are you waiting for? … CALL TODAY for details!!
*Spa membership can be customized to individual or corporate incentive program*
---
Introductory Offer for New Guests or a New Experience
New to La Vie Spa & Salon or interested in trying a new spa service? Download our $20 gift and book your spa reservation today!

DOWNLOAD NOW